Is Yavin the best modern card machine ?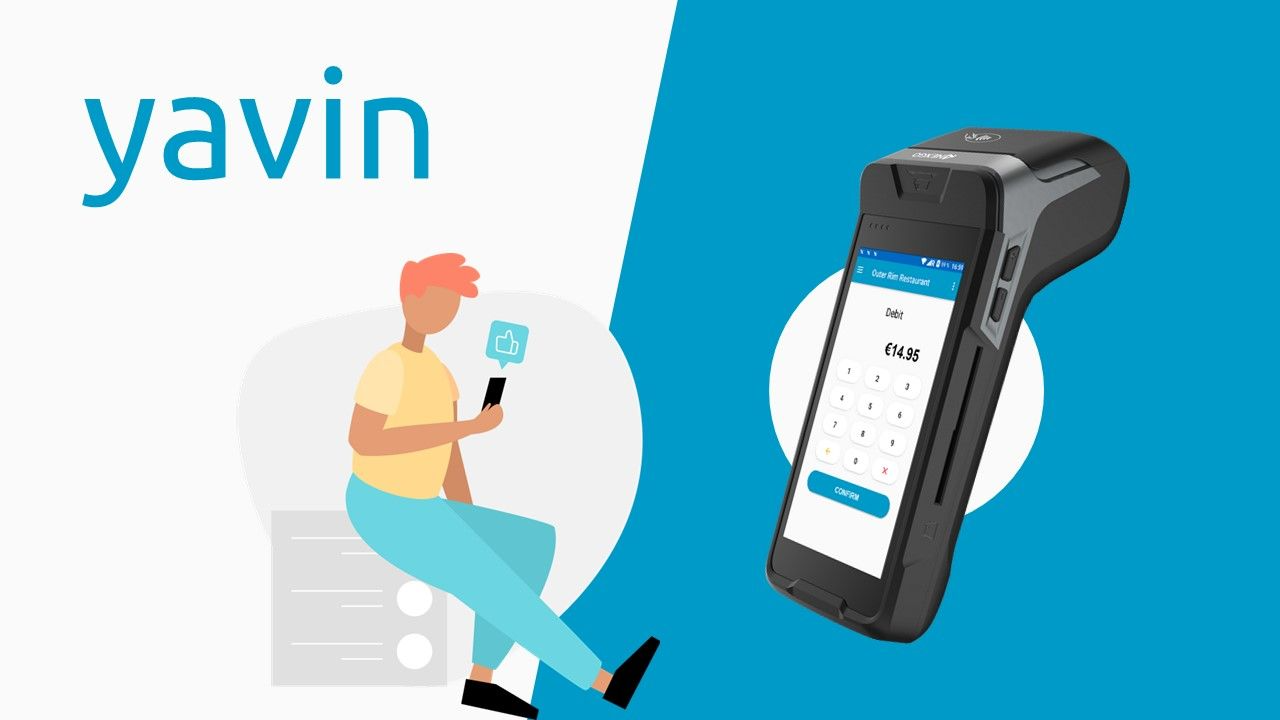 With its simple interface, numerous features, and competitive pricing, Yavin has established itself as a leading alternative to traditional card readers in Ireland.
Pros

: Powerful functionalities: digital receipts, tipping, integration with PoS software, and many more. Compatible with all cards and most payment methods. Minimal transaction fees and no-commitment.

Cons

: Fees may vary based on the payment method used. All PoS systems are not integrated yet (new integrations coming up in 2022).

Buy if

: You are an established SMB, willing to get a modern alternative to traditional card readers and low transaction fees.
Yavin is a modern alternative to traditional card machines
The card reader for Irish SMBs and entrepreneurs
Getting equipped with a payment terminal is often a struggle for merchants. The oligopoly of traditional terminal providers caused a lack of innovation in the space, leaving the entrepreneurs' needs for flexibility and modernity unaddressed.
Yavin was designed as an alternative to classic payment terminals. It is an ally to street-side businesses, who want the best payment service at a competitive price.
With the latest generation of Android terminals, best-in-class customer support, and low transaction fees, Yavin is a new standard of in-store payment for SMBs in Ireland.
Grow your business for €29/month with no commitment
Yavin provides a simple all-in-one pricing plan with no commitment.
For €29/month, merchants have access to Yavin's complete offer:
Acceptance of most payment methods, including card, contactless, QR codes, etc.

Competitive transaction fees (on average, merchants pay less than 1% per card transaction)

Dedicated customer support

Real-time back-office and dashboard

Compatibility with your current bank account

Integration with leading PoS systems

Business apps for eligible merchants: deposits, pay-in-3, distance selling, etc.

Access to the Yavin Store with numerous free add-ons directly on the terminal
Who is Yavin for?
If you are a micro-merchant making occasional sales, you should consider the offers of the likes of Square or SumUp, with no fixed fees.
If you are an established entrepreneur with regular inflows, you should try Yavin's service to avoid committing to a binding and often obsolete offer with traditional providers.
Yavin empowers all sorts of street-side businesses: restaurants, hotels, hairdressers, craftsmen, local shops, liberal professions, bars, coffee shops, etc.
Beyond payment, Yavin eligible users have access to specific functionalities designed for their business needs: tipping for restaurants, deposits for hotels and lessors, etc.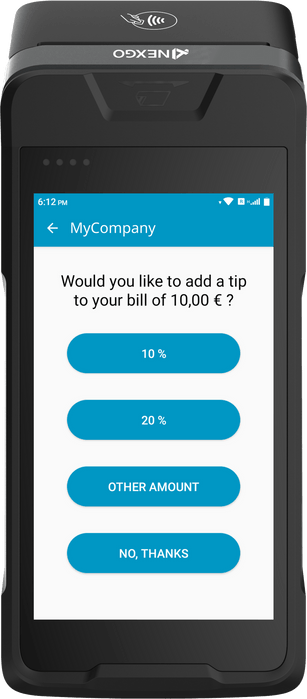 The all-in-one solution for street-side businesses
A beautiful and robust Android terminal
The Yavin terminal, available for purchase at €199,  get started.
You can get a 50% discount with our code EH2022 ! 🎉
The Yavin Terminal is based on the latest generation of mobile 4G & Wi-Fi Android terminals. Besides its beautiful design, it includes numerous features such as:
HD (1280 x 720) touchscreen

Camera and integrated QR code reader

High-speed thermal printer and e-receipts

Quad-Core 1.4GHz processor

Wi-Fi, 4G/3G, Bluetooth

USB-C connection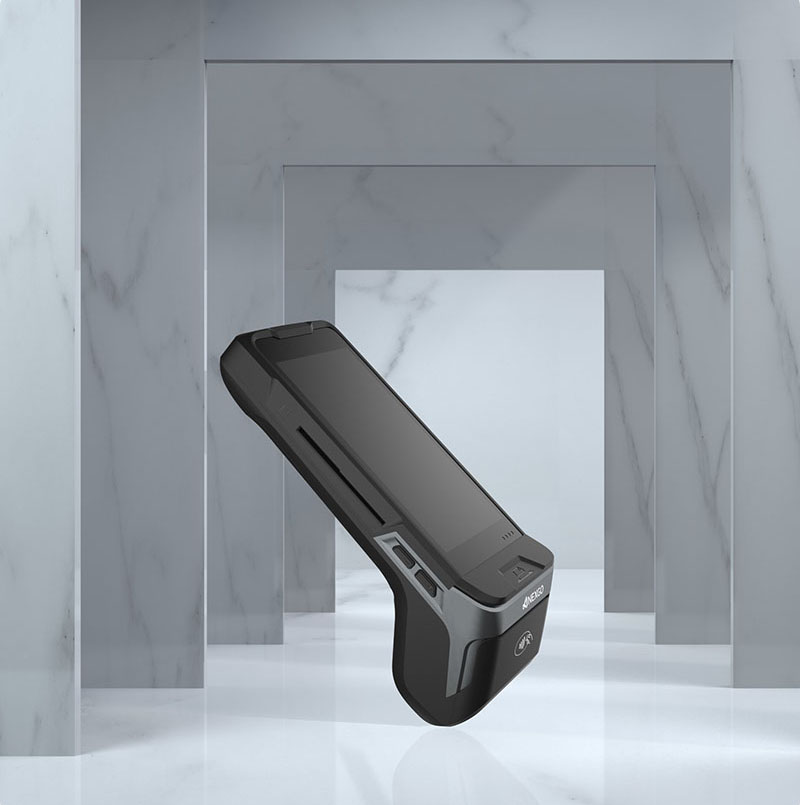 Based on Entrepreneur Hero's real-conditions tests, the terminal can be used for a full business day without charging (battery life >8 hours). The device is waterproof/dustproof, and shockproof up to 1.5 meters, making it resistant for all business conditions.
Simple interface with unlimited possibilities
The Yavin terminal's intuitive interface enables seamless and rapid payment. Merchants simply have to enter the desired amount, press confirm, and get paid.
Yavin's back-office provides merchants with access to a complete range of control and monitoring tools on mobile and desktop. Merchants can track all payments on a real-time dashboard, and go into the details of any specific transaction if needed.
In addition to basic payment features, Yavin offers a full suite of tools and business apps for merchants willing to tailor their payment experience. Our favourite features: tipping, sending digital receipts by email/text, and asking customers for Google/TripAdvisor reviews on the terminal.
Integrated with the best in-store tools
Yavin is based on an Open API architecture, meaning it can connect with any other PoS system or third-party app. Merchants can thereby enjoy the features of their PoS software directly on their Yavin terminal.
Currently, Yavin is connected to more than 10 leading PoS software and loyalty programs (full list available on the Yavin website). Several integrations to top Irish PoS solutions are on their way for 2022.
Most competitive pricing with no commitment
Simple and transparent pricing
Yavin's offer is available for €29/month, including all Yavin features and dedicated support, making it a very competitive solution for established merchants.
Yavin's commissions are structurally low. Transaction fees include interchange+ (incompressible fees charged by banks and Visa/Mastercard), with an additional 0.5% and €0.05 to cover payment processing costs.
Yavin's variable commissions enable most merchants to pay less than 1% on average for consumer cards.
Dedicated customer support
Yavin's offer includes a dedicated customer support team, so merchants can benefit all week from best-in-class assistance for all questions or issues they may have.
In addition, Yavin offers regular software and maintenance updates at no extra cost for merchants willing to access the latest features available.
Comparison with other offers
Yavin vs. traditional terminal providers
Yavin's offer is way more modern and comprehensive than most traditional payment terminal offerings. It empowers merchants with high-end services at a competitive price while keeping total freedom.
Traditional providers, such as Elavon, Wordlpay, and banks, allow you to negotiate transaction fees based on your collection volume, in return for a multi-month commitment. It is therefore difficult to give a definitive answer as to how much you will save by switching to Yavin. You can ask for a quote on different website to compare offers.
Our advice: the face price provided by terminal providers and banks often does not take hidden fees into account. We recommend you consider all the fees charged (installments, set-up fees, support, commitment duration, renewal of the commitment, transaction fees, etc.).
Yavin vs. Square & SumUp
Square and SumUp are particularly relevant for micro-businesses making occasional sales and who have simple needs.
On the other hand, Yavin's comprehensive offer addresses the needs of established merchants with regular cash-flows, willing to get a complete solution for in-store payment.
Yavin, Square and SumUp: modern and flexible

The Yavin difference

– Modern terminal backed by top technology – Real-time back office and monitoring tools – No commitment or lock-in

– Competitive transaction fees – below 1% for most merchants (more than 1.60% for Square and SumUp) 

– Proprietary Yavin features: tipping, customer reviews, etc.

 – Integrations with PoS systems and third-party apps
Conclusion – Yavin: finally, a modern and flexible terminal for Irish businesses
Irish merchants and local businesses finally have access to a trustworthy and modern in-store payment solution.
If you have an Irish street-side business and are willing to get equipped with the best payment terminal with no commitment, Yavin certainly is a winning choice.
The Yavin payment terminal is available for purchase at €199,  get started.
You can get a 50% discount with our code EH2022 ! 🎉